Earl Palmer – From Blues to Rock & Roll and Beyond (Part IV)
An Artist Retrospective by Dave Kropf
Part IV – Closing Remarks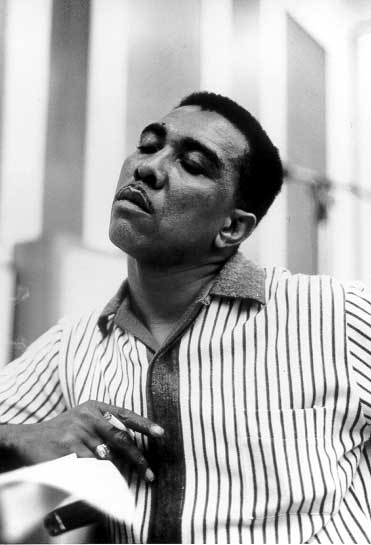 Earl Palmer's list of artists with whom he's recorded reads like a blues, R&B, and rock & roll Hall of Fame inductee list. Artists include Pat Boone, The Beach Boys, Roy Brown, Charles Brown, Ray Charles, Rosemary Clooney, Priscilla Coolidge, Elvis Costello, The Everly Brothers, Dizzy Gillespie, Screamin' Jay Hawkins, Lightnin' Hopkins, Jan & Dean, King Pleasure, B.B. King, Peggy Lee, Smiley Lewis, Little Feat, The Mamas & the Papas, Amos Milburn, The Monkees, Johnny Otis, The Platters, Lou Rawls, Diana Ross, Shirley & Lee, Frank Sinatra, Barbra Streisand , Roosevelt Sykes, Big Joe Turner, T-Bone Walker, Dinah Washington, and many, many more. Although this list of artists is impressive, what's most important about Earl Palmer is his place in music and percussion history.
As a drummer Earl Palmer stood between two of the greatest styles in music – blues and rock and roll – and he helped to bridge the two, stylistically. He introduced the concept of the backbeat into the mainstream and helped bring R&B to a greater audience. He blended blues and jazz styles but he's never forgotten his New Orleans roots and continues to demonstrate the style that made rock and roll what it is today to a new generation. From his early days with Smiley Lewis and T-Bone Walker up to his current recordings, Earl Palmer has been one of the most versatile, dependable, and musical drummers to ever work in the industry. Palmer has set forth a shining example of what it truly means to be a working, gigging, professional studio player and he has set the mold for what all studio drummers should aspire to be in their originality and musicianship.
BIBLIOGRAPHY
The New Grove Dictionary of Music and Musicians, online edition, s.v. "Palmer, Earl (C., Sr.)"by Howard Rye and Barry Kernfield (1 December 2004).
Bill Dahl, "Earl Palmer: Biography,"All Music Guide, online edition <http://www.allmusic.com> (4 December 2004)
Ritchie Unterberger, "Cosimo Matassa: Biography,"All Music Guide, online edition <http://www.allmusic.com>
Quote by Little Richard as recounted in "Earl Palmer: Side Men,"from Rock and Roll Hall of Fame and Musesum [online] <http://www.rockhall.com/hof/inductee.asp?id=221> (4 December 2004).
Unless otherwise indicated, all song recording information taken from all Music guide [online edition], <http://www.allmusic.com> (4 December 2004)
Part I, Part II, Part III, Part IV
Like
Thanks!
You've already liked this