Sabian Gets Fit With Thinner and Faster Models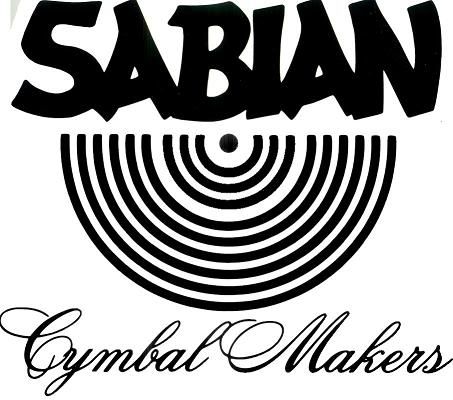 Sabian has introduced a new addition to it's AAX line. According to Harmony-Central.com, these cymbals were made in response to a demand from gospel and R&B players. After listening to the samples on Sabian's website, it looks like this would right up those player's alley.
Most gospel drummer I hear are going for a fast attack and little decay. Typically you can get this with small cymbals (14″, 15″ etc) and while this new line includes those sizes, in big gospel or R&B bans, you're looking for something that can really cut through. You just don't get that with most 14″ or 15″ cymbals. This could be a hit for Sabian. AAX is a nice line.
Source: Harmony-Central.com
Responding to requests from R&B, funk, jazz, pop and fusion drummers for a faster variation of its popular X-Plosion Crash, SABIAN has introduced the AAX X-Plosion Fast Crash. Thinner, more responsive and with a glassier, higher pitch ensuring extremely quick response and decay, this extra-thin model – available in 14-inch, 15-inch, 16-inch, 17-inch, 18-inch and 19-inch sizes – delivers a super-fast response. The bright, shimmering sound is so pure, clean and concentrated that it blows through everything going on around it.

"The AAX X-Plosion Fast Crash is great for players wanting a big, explosive response with a faster, brighter sound," said SABIAN Master Product Specialist Mark Love. "Its AAX 'Dynamic Focus' design means it responds accurately at all volume levels, so it's fast, glassy and extremely versatile with a bright, explosive attack, penetrating definition and total presence."

Tony Royster Jr. (Jay-Z), Jim Riley (Rascal Flatts), Cora Coleman-Dunham (Prince) and Todd Sucherman (Styx, Brian Wilson) are among early adopters of the AAX X-Plosion Fast Crash cymbals.

The AAX X-Plosion Fast Crash is crafted from SABIAN B20 bronze, and is quality protected by the SABIAN Two-Year Warranty.

Sizes: 14″, 15″, 16″, 17″, 18″, 19″
Metal: B20 Bronze
Finish: Brilliant
Weight: Extra-Thin
Hammering: AAX Jumbo-Peen
Lathing: Pinpoint
Warranty: Two Years
Like
Thanks!
You've already liked this