Jay Lane returns to Primus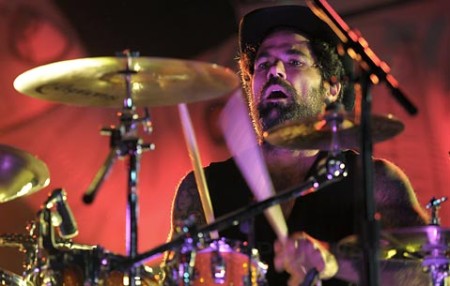 Primus has a new studio album coming out soon and it features early drummer, Jay Lane, in the line up.  Primus recently sat down with Rolling Stone and talked about the new record and the return of Lane.
… the notion of Jay Lane coming in and playing with us again [was a welcome idea] – someone I've collaborated with over the past 20 years on Sausage, Frog Brigade and whatnot. And he was in Primus – he quit the band one month before we made our first record, so the early material, like Frizzle Fry, is very reflective of his style. And him coming back has just breathed life back into the project. We did some touring, and we decided, "Let's go make a record," because we were creating things on the road.
Like
Thanks!
You've already liked this