Poison drummer says, "learn to sing!"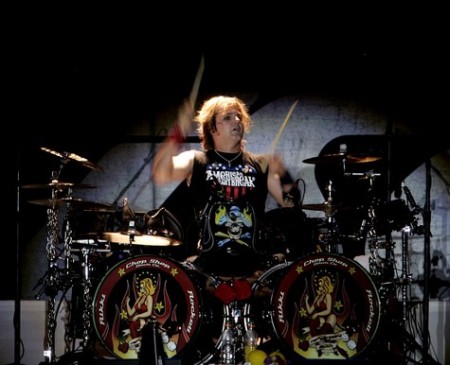 In a recent interview with 8 Count News, Rikki Rockett, drummer for hair metal royalty, Poison, talks about his drum building company, and offers simple advice to up and coming drummers.
Rockett Drum Works is not just his own business; it's his own personal passion. Rikki said, "I have always been around the best builders in the world and always wonder why so many rules, what can I do different to making custom sets."

After chatting with Rikki Rockett you walk away knowing that the man behind the drum kit is a force that will drive anything he is behind to success. For all inspiring drummers Rikki had these three word's, "Learn to sing!!!"
Read more … (note: there's some language in the article.)
Like
Thanks!
You've already liked this