Guy trolls Chad Smith, Chad Smith retweets to his 323k followers
In the spirit of good natured ribbing for the upcoming Chad Smith/Will Ferrell/Lars Ulrich drum off, Chad popped off a little trash talk on Twitter.

It seems one dedicated Metallica fan took it personally: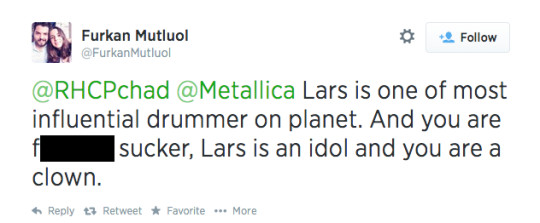 So naturally, Mr. Smith retweeted it to his 323k followers.
Chad Smith – 1, Internet troll – 0.
Like
Thanks!
You've already liked this