Drummer Talk 223 – The Art of Sitting In
It's a special Saturday show today as Dave and Troy discuss the art of sitting in as well as unveil brand new ways you can help support Drummer Talk! In news, we discuss the 26th annual Guitar Center Drum-Off, Chad Channing's plan for a Nirvana reunion, the Bonham memorial, and we pay tribute to the late Idris Muhammad.
We have a brand new way that you can help support Drummer Talk! You can head over to Patreon.com/DrummerTalk and learn how you can become a Drummer Talk patron and not only help us to bring you amazing drumming content, but you could also score some schweet schwag!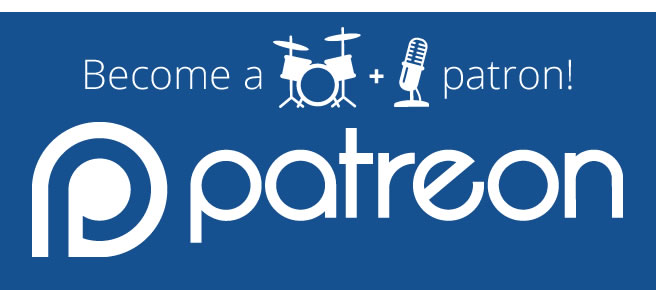 News
Topic Notes – The Art of Sitting
Subbing In

It's not your gig to take, so don't try to be all that!
Maintain the continuity of the performance

Open "Mic" Nights

Weekly Jazz Jams
Why do these exist?

Jam Sessions with a band

Get a feel for chemistry
Can these turn into Auditions?

The "cold sit"

3 Rules of Sitting In

Establish credibility
Make intentions clear
Mention something unforgettable

What's the psychology of the cold sit?
Music from this week's Show:
In closing…
Please consider rating us on iTunes!
Find out when new articles and next episodes hit by following us on Twitter – http://twitter.com/drummertalk
Want to support Drummer Talk and help us to continue to bring news, reviews, articles, transcriptions, and videos to free to you? Please consider becoming at Drummer Talk patron at patreon.com/drummertalk. Every donation helps keep us on the air and ad free!
Have a topic suggestion or question for the show?  Let us know at www.drummertalk.org/contact

Drummer Talk 223 - The Art of Sitting In
Play Now
|
Play in Popup
|
Download
Like
Thanks!
You've already liked this