Drummer Talk 226 – Tuning 201: The Kick
We wrap up part 3 of our 3 part series on tuning with a discussion on the kick drum.
In the news, we discuss the Crescent Cymbal/Sabian partnership, just who is the new drummer for Slipknot, what did Dave Lombardo have to say about Slayer's current lineup, who is filling in on drums for Primus, the results of the Bonham memorial concert, and US Navy band auditions!
Check out Dave's current Sweeney Todd setup: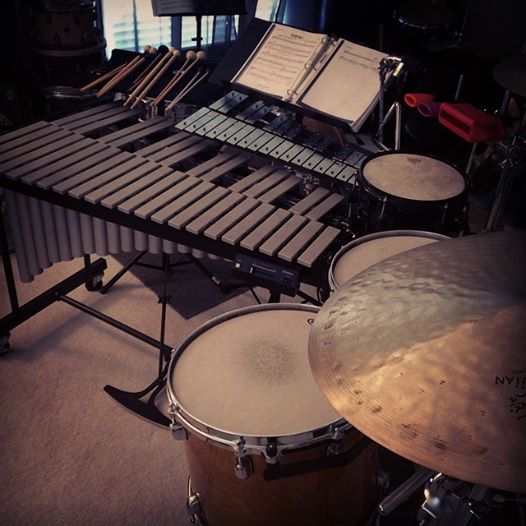 News
Topic Notes – Tuning 201: The Kick
Listener suggestion from From Lynn from St. George, Utah:
Hey guys, just discovered the podcast and love it! I have been playing drums for 25 years, and still have a hard time tuning. I have tried different type heads, tuning devices, books, videos, etc. Would love to hear you do a show on turning drums. Maybe break them up. One show on snare drum, toms, kick. I read some like to tune bottom and top same, some like bottoms lower. Well I know it all comes down to preference, but there has to be a way to make them have that sweet low spot. and that crack in that snare. Thanks for all you do keep it up!
General Tuning Tips

Know what sound you're going for

Come to peace with your drum not sounding like the record
Know that your drums sound different from the audience perspective

Have someone play your drums and go and listen!

Know what your kick can and can't do
What about pitch matching and intervals?

Pitch doesn't really enter into the equation unless you have a smaller kick drum

Heads
Special Consideration

It's all about the muffling!
Rack toms, yes or no?
Materials

Not as much of a consideration considering the drum is heavily muffled

Hoops

Almost all wood!
Use of claws

Heel up vs. heel down

Final thoughts:

There's no magic way to tune!
Each drum is different (even It takes a good ear and experience. You'll only learn by doing, so don't be afraid to tune your toms)!
Music from this week's Show:
In closing…
Find out when new articles and next episodes hit by following us on Twitter (http://twitter.com/drummertalk) and Facebook (http://facebook.com/drummertalk)
Want to support Drummer Talk and help us to continue to bring news, reviews, articles, transcriptions, and videos to free to you? Please consider becoming a Drummer Talk patron. You can find out more information including patron rewards (like shout-outs, stickers, T-shirts, and more)  at drummertalk.org/support.  Patron levels start at just $1. Remember, every donation helps keep us on the air and ad free!
Have a topic suggestion or question for the show?  Let us know at www.drummertalk.org/contact

Drummer Talk 226 - Tuning 201: The Kick
Play Now
|
Play in Popup
|
Download
Like
Thanks!
You've already liked this