Drummer Talk 231 – How to Ease the Pain of Loading In and Setting Up
On today's episode, Dave and Troy discuss tips on how you can make your load in and set up as painless as possible. In the news, we chat about the 11 things that are more important than talent, a latest top 10 drummers list, Ringo's new digs, and the latest on the Bun E. Carlos/Cheap Trick lawsuit. Plus, we taste test Joey Kramer's Rockin' and Roastin' coffee!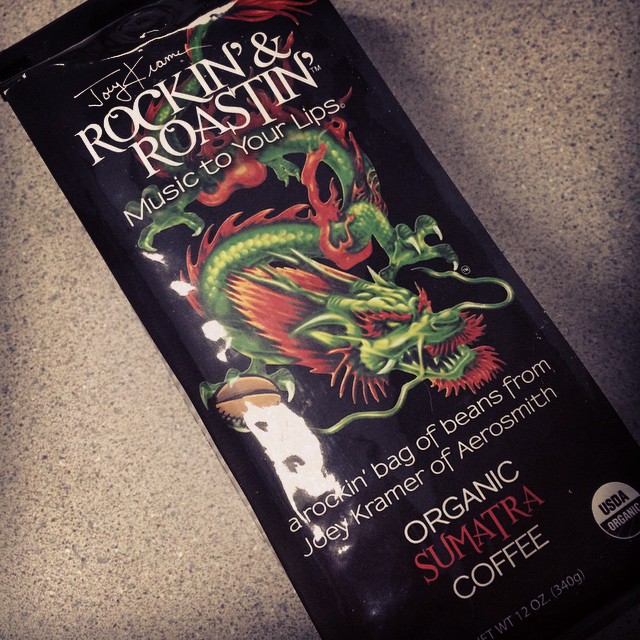 Drummer Talk Mailbag
From @AdamNash6 – I'm recording with @SolanasSons soon and need a new bass pedal. Something reliable but not too expensive. Any suggestions?
News
Topic Notes – How to ease the pain of loading in and setting up
Have a system.

Know exactly how to load and unload your car.
Have a system for setting up your kit, and make sure that it's the same at every gig.
Practice setting up your kit and find the most economical way to do so.

Time saved in setting up means energy saved for the gig.

Memory lock everything you can.

Tape on your carpet indicating where things go

Repetition is key to increasing speed.
Check lists can help.
Can someone set up your rig without you being there?
How long does it take you to load your gear into your vehicle.
Have you ever actually timed yourself?
Have a place for everything.

Take time to practice loading and unloading your car.
Pack it in reverse if possible so that what you need first is the first to pull out of the car.

Know your load up time.

How long does it take you to load your gear into your vehicle. Have you ever actually timed yourself?

Let people help!

When people offer to help, give them easy directions but don't let them do anything that messes up your system or your place for things.
Let them carry things out to the car, but not into the car.
And don't automatically turn down any help because you think people will mess it up.
I've found that people really enjoy helping

Take only what you need.

Don't overpack.
If the gig doesn't call for a side snare and double kick, then don't take it.
Don't bring 12 pairs of sticks if you don't need them.

Invest in cases for everything.

Cases aren't just about protection, they also allow you to stack and cram.
Especially rolling cases.
Portability is the name of the game. If you can find a cart that breaks down and allows you to stack things and wheel them in to the venue, then you've just saved yourself some time.
For some other non music solutions check out Contico trunk locker and rolling storage locker for around $40.00 it's the best hardware case I've found. Sterlite makes great small organizing containers.

Get a second drum kit.

Have a kit that stays at home and a kit that stays packed up ready to go.
I know it seems crazy, and too expensive, but it will save hours and hours of tear down and set up in the long run.
Get this second kit even before you look at a series of expensive upgrades for your first kit.
Know what to expect from the house.

What gear if any and what condition is it in?
Is there a sound man?
Where will you be playing in the venue?
Is there a carpet?
Who are the go to people to answer questions?
Make calls or better yet go visit the club
Label your Gear.

Yes usually there is only one drum set at a gig but what if your using your personal microphones, mixer and cables.
In low light gig situations cables and mics all look the same. Marking with colored electrical tape will not damage gear and make your stuff identifiable quickly in low light.
Don't use glow tape it make the sound guy crazy!!
Music from this week's Show:
In closing…
Find out when new articles and next episodes hit by following us on Twitter (http://twitter.com/drummertalk) and Facebook (http://facebook.com/drummertalk)
Want to support Drummer Talk and help us to continue to bring news, reviews, articles, transcriptions, and videos to free to you? Please consider becoming a Drummer Talk patron. You can find out more information including patron rewards (like shout-outs, stickers, T-shirts, and more)  at drummertalk.org/support.  Patron levels start at just $1. Remember, every donation helps keep us on the air and ad free!
Have a topic suggestion or question for the show?  Let us know at www.drummertalk.org/contact

Drummer Talk 231 - How to Ease the Pain of Loading In and Setting Up
Play Now
|
Play in Popup
|
Download
Like
Thanks!
You've already liked this