Transcription – "Every Breath You Take"
One of The Police's most instantly recognizable songs, "Every Breath You Take" displays Stewart Copeland's driving containment at its very best.
On paper, this chart looks straight forward, but as with any master performance, it takes focus and energy to pull this off successfully. Be especially mindful of the growing intensity through the phrase-ending drum fills. Difficulty Level: 3/10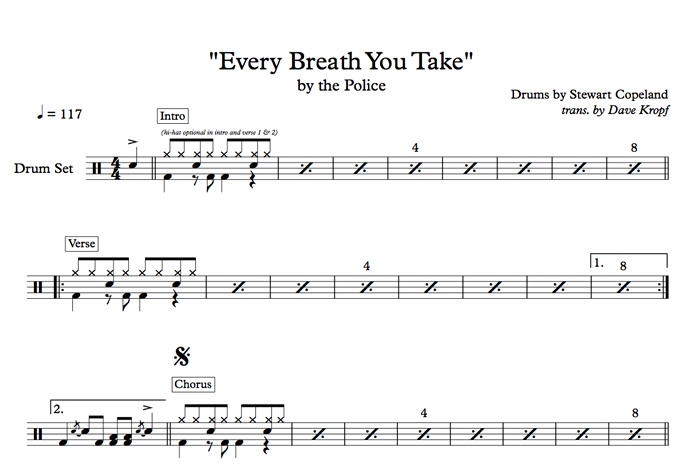 ---
All Drummer Talk Transcriptions adhere to the PAS standard for drumset notation.
Do you have a transcription request?  Please let us know!

Like
Thanks!
You've already liked this