Gregg Bissonette, "Musical Drumming in Different Styles" #PASIC14 Live Blog
Wiaitng to start.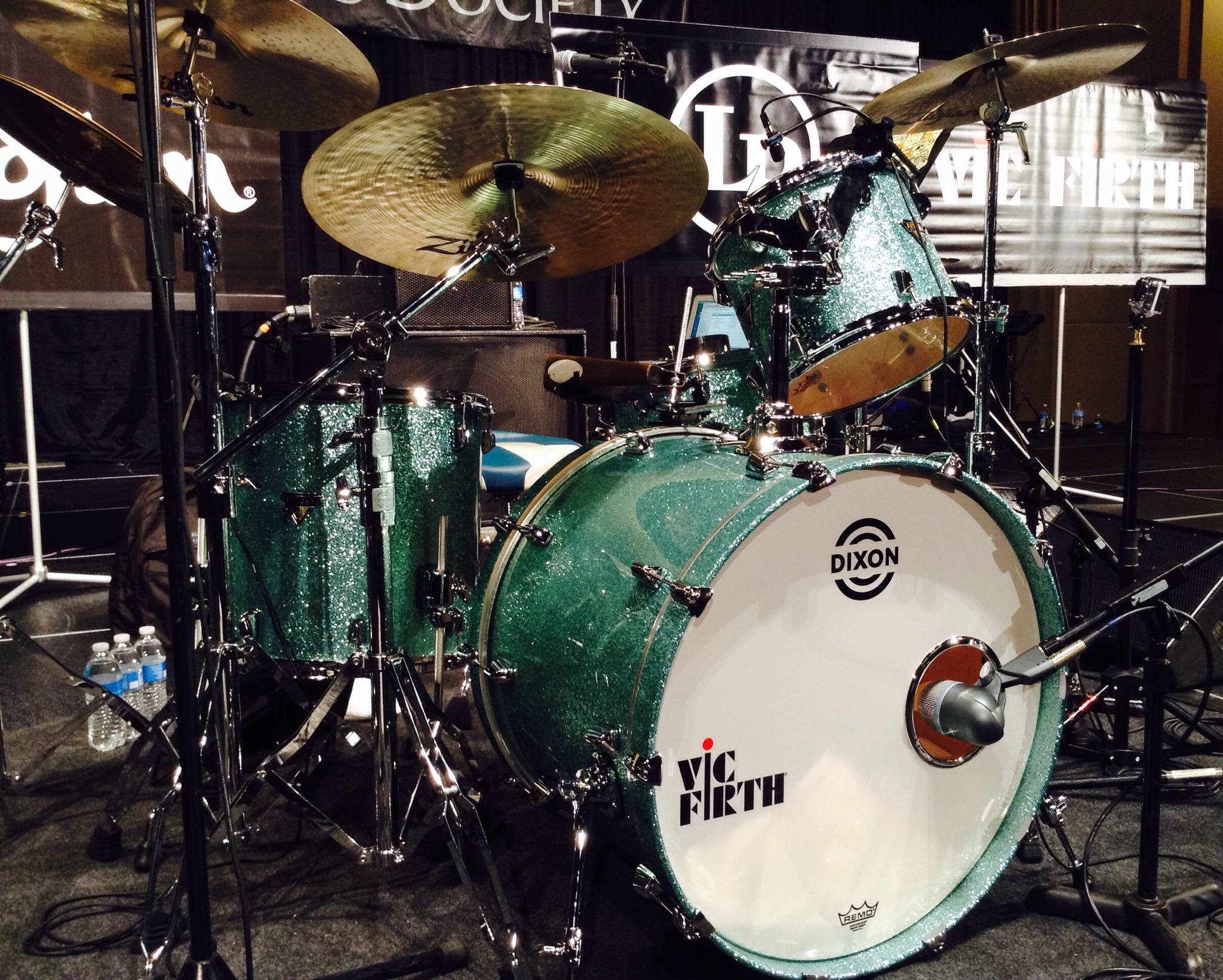 Dixon's first sponsored clinic! Bissonette is a real windfall for them. Gregg comes on stage, lots of smiles, and plays a bugle call… on trumpet!
Leads a chant along with the "PASIC theme song". More trumpet playing. Crazy! Thankn yous.
Shares story from Armand ZIldjian. You gotta start off with a solo!
"Ringo never sat behind the kit unless he was playing with musicians. So going to solo music. I'm going to use phrasing within the context.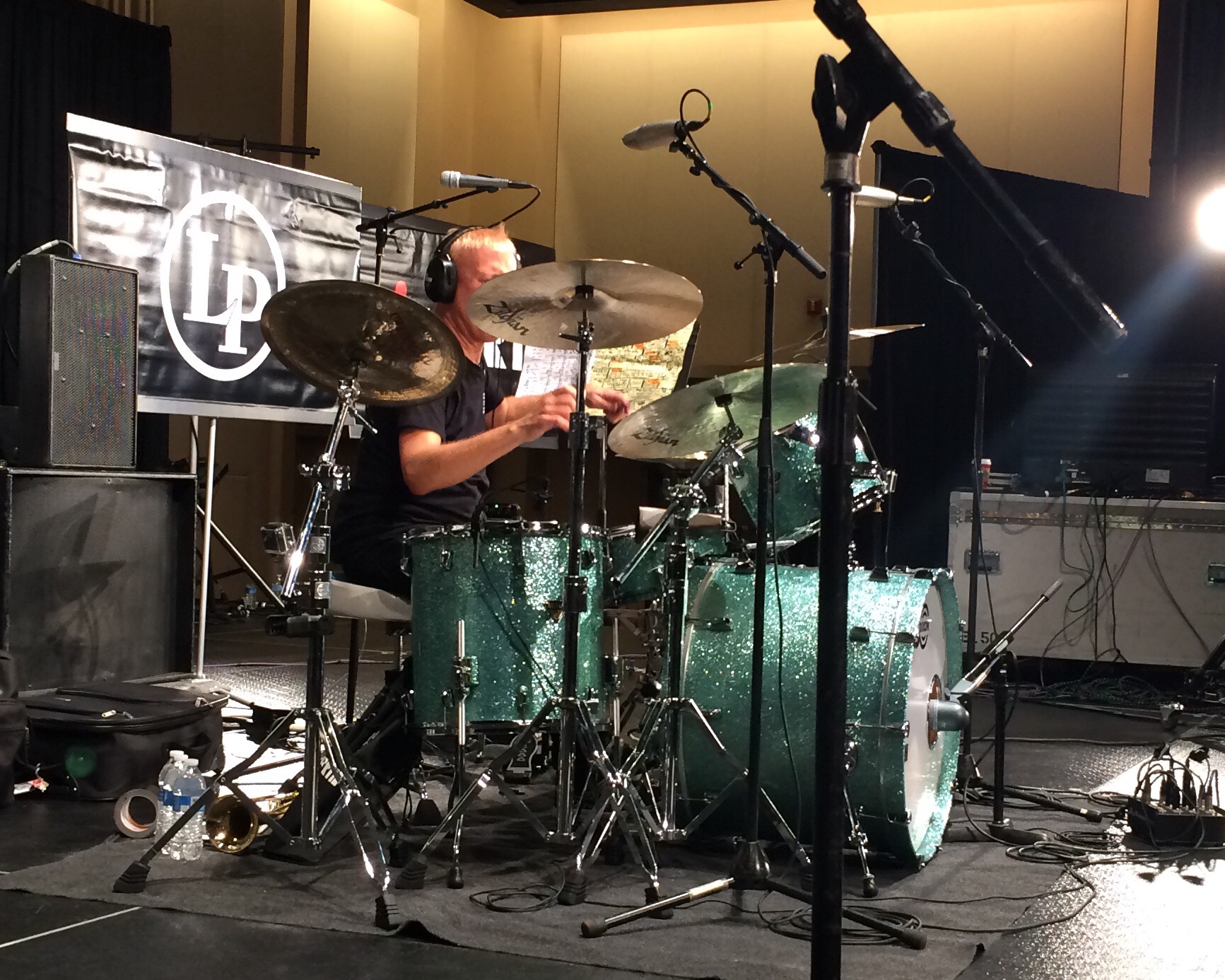 Jazz tune into "Message in a Bottle." Into other jazz and rock tunes. Did I catch a Christmas song in there?! A Beatles song with a 6/8 Afro-Cuban over it. Some Skrillex too. Continue to solo/groove with these tunes. Crazy cross-stylistic chops. RAWR double bass chops!
It's all about vocabulary. If you try to give a speech and only know 20 words, it's going to be a short speech. Leave spaces, when you play with a band you have to leave space.

Coming up with drum parts as a drummer with your favorite bass player is pretty darn good.

Drum cheat sheets are pretty important. I write drum parts and transcriptions.
The cheat sheet isn't a full chart, but just important notated "events" in the song.
Performance of "After All." Rock track with half-time chorus.
What's important about getting gigs? 50% of what you hear this weekend will be what you play. The other 50% is what kind of person you are, business ethic do you have? Always Complains and brings the vibe down? Try to lift people up. Kenny Aronoff lights up the room and makes people feel good! There are a lot of drummers who lift people up.

Also, learn to sing! MD's can fire a BGV and put the money in your pocket!

When Steve Gadd solos you can hear the song! I can solo and hear "Bye Bye Blackbird."
Demonstrates with the audience singing the response, then solos over it and sings the melody along with it.
A few years back, I went on a tour in India. They have a little bit of a heritage! When I got there, I realized that the drumset is an American instrument. I had been listening to New Orleans music, and the clave isn't a 3-2, but 3-3-3-3.
Plays a Meters tune.
Back to India! Bhangra music from the Punjab region has a similar 3-3-3 clave music. Turned me onto some Bollywood movies.
Plays New Orleans Bombay Bhangra!
Like
Thanks!
You've already liked this