Shawn Pelton, "The Hybrid Drummer" #PASIC14
Shawn Pelton, of SNL fame, opens his clinic by discussing the electronic aspect of managing the SNL band and the opening theme song.
As it turns out, he fires the tracks using a Roland pad set up and Ableton Live. He also uses a drumKat.
He shows us under the hood in Ableton Live and the tracks used for the theme song and a clip from the show.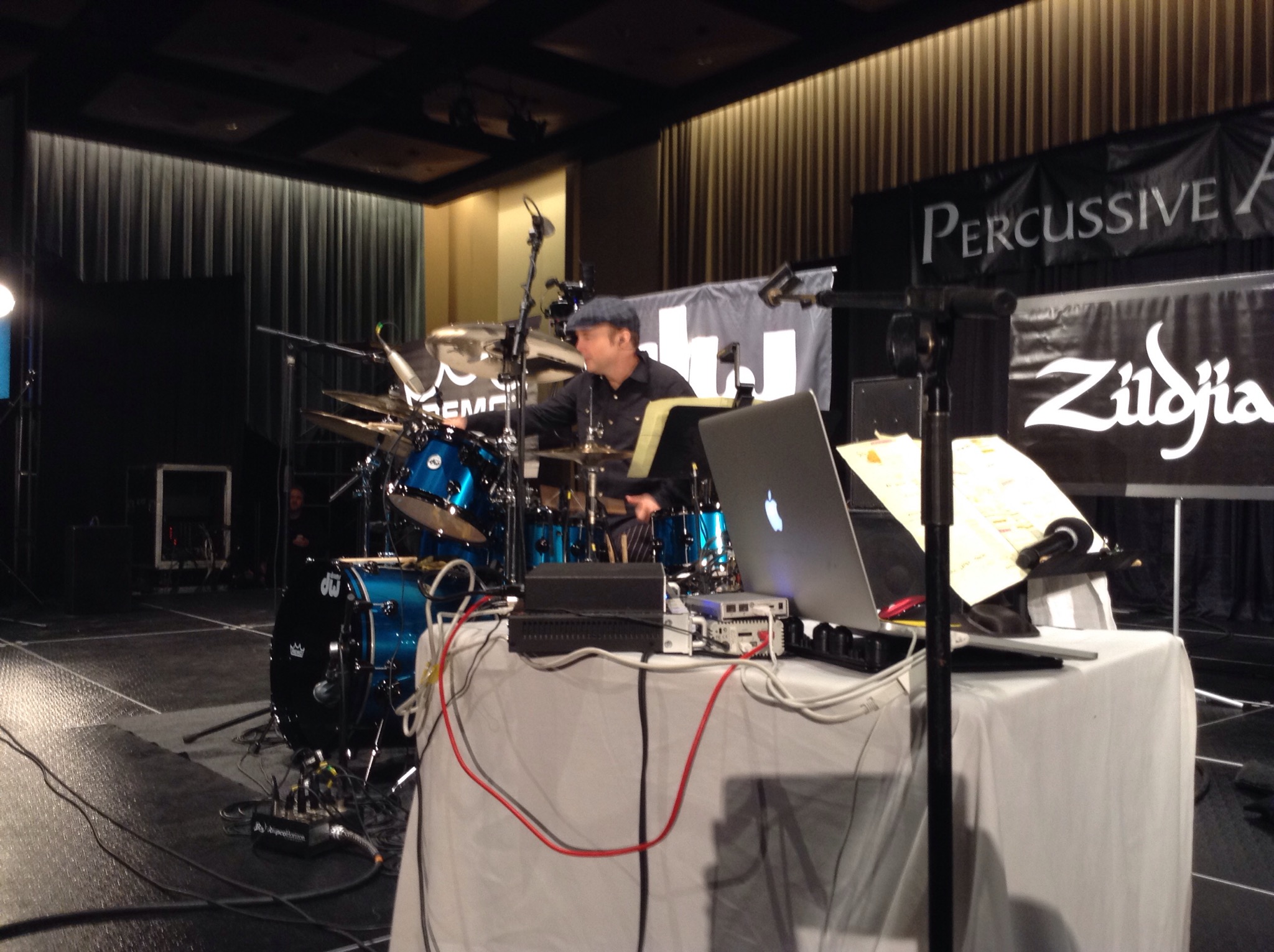 He demonstrates ending the trash can ending with the host, and sometimes he tells them to "kiss my a$$, I'm gonna go crazy." The charts he uses look straight-forward with a few odd phrases.
More under the hood look into Ableton, and a demonstration of using some electronic sounds. Sometimes they use a track, but often the use "live" electronic drums to let the live performance breathe. The difference is whether there are live elements that they need to catch.
He moves on to some other hybrid drummer situation. They rarely get drum charts and just have to interpret the chord chart with lyrics. He demonstrates a drum plug-in, BFD, in Ableton.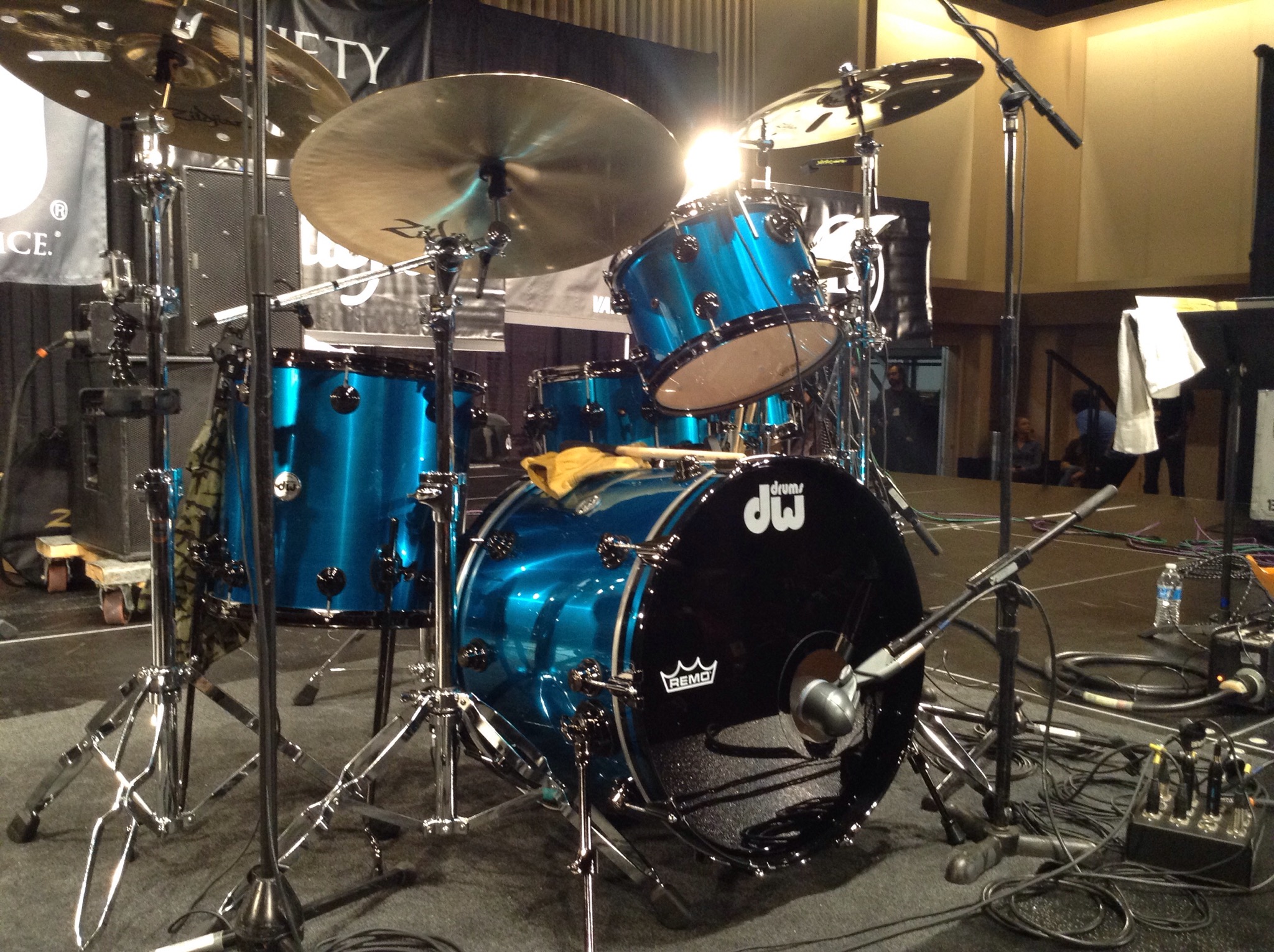 More video from SNL and demonstrations of usage of samples in Ableton.
It's nice to see a drummer demonstrate how live drums and sampled percussion works together, mainly due to the necessity of having access to all kinds of crazy sounds.
"It's heartbreaking to see how things have evolved, but if I don't want to jump off a bridge, then I have to change with it."
He changes gears to show some film work on the Secret Life of Walter Mitty score. He went and found all kinds of percussion that was called for in the score, but some wasn't even used. BTW, what are "kissing fish"?? Walter Mitty clip is shown.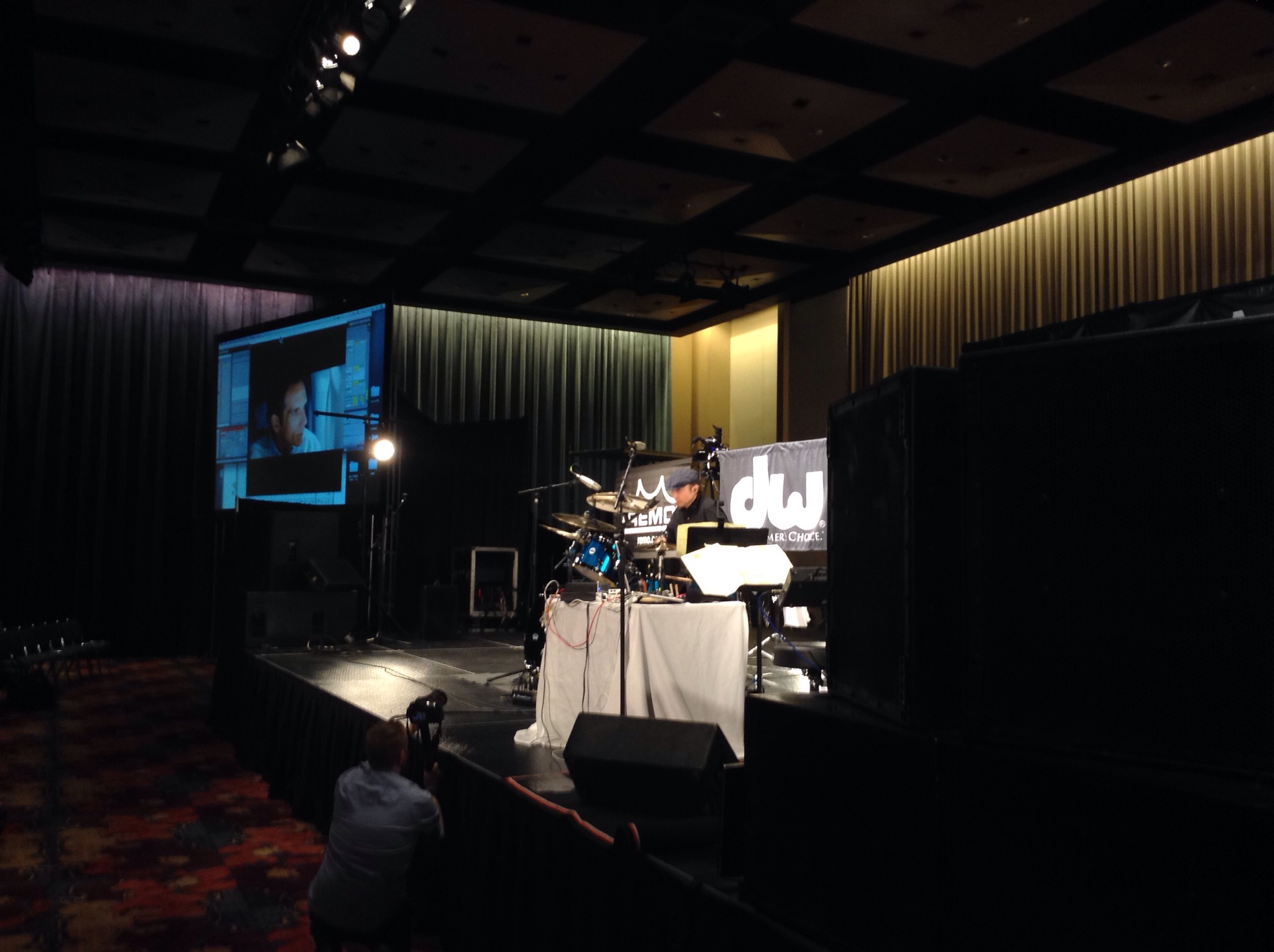 His pocket is so amazing!
Segue into the "home-studio revolution." We see some photos of the studio used for Mitty. Then, he shows pics of his home studio in his New York apartment. Lots of floating floors and sound dampening. Some acoustic treatment to address reflections. It's not a huge space at all. He gives people options in terms of mics and sounds.
He plays a track where the band recorded in a big studio, and Shawn recorded the drums in his home studio. How do you imply a bigger space in your recording? Reverb! He uses SP Reverb plug in.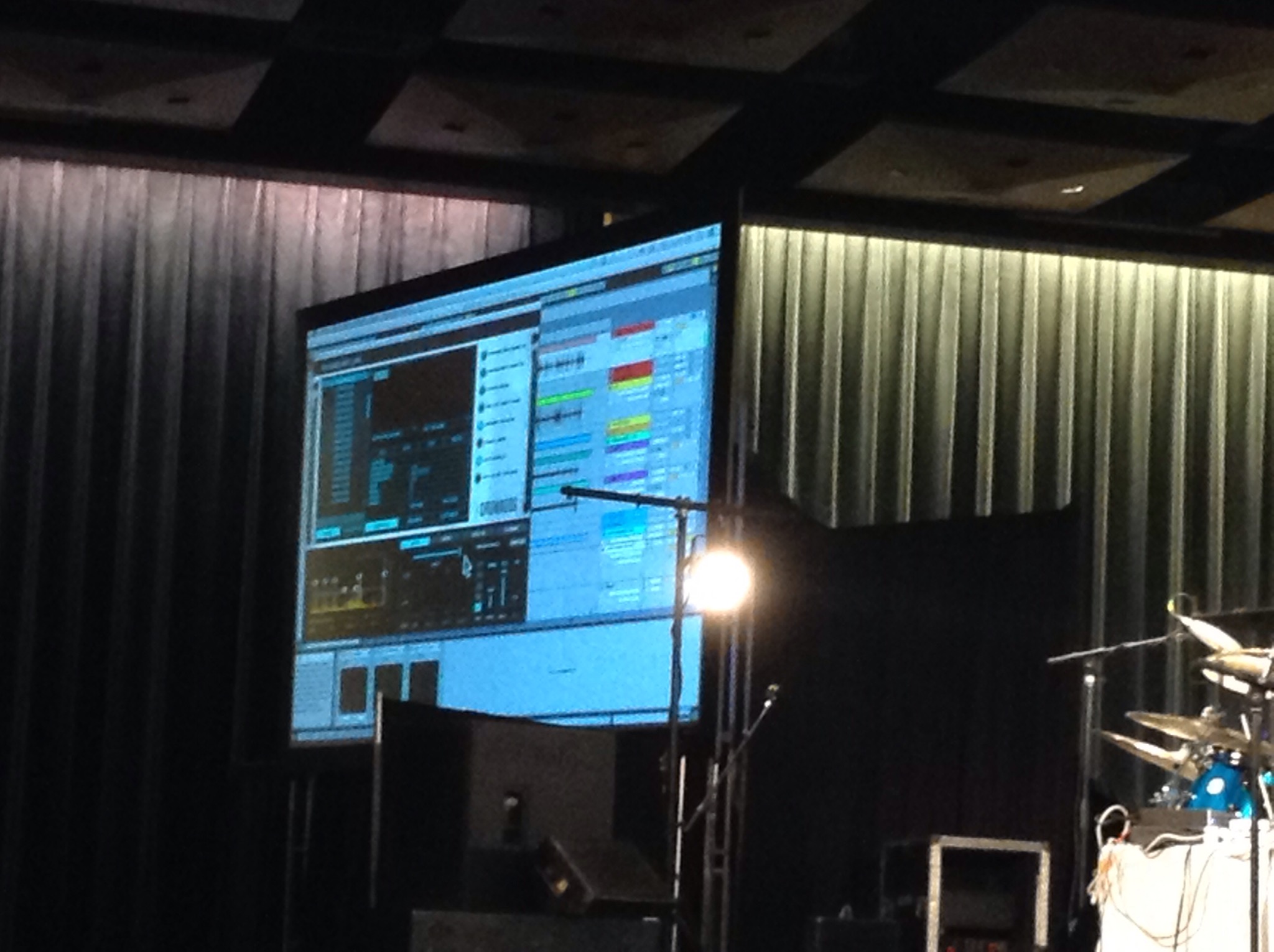 He goes pretty deep into some production effects to get a huge sound. We've kind of transitioned into demonstrating mixing drum audio tracks. I think this kind of thing is important for drummers to know. I think it's the future.
He did the drums for the 30 Rock theme. Very cool. Turns out they wanted a full soundtrack, so Shawn recording the drums at home.
"This is putting all the studios in New York out of business. with the technology that's out there, you can do this in your garage."
Ends the click playing a 'more cowbell" sketch. This was a hybrid of live, tracks, and electronic samples.
Some quick questions: what's up with the body movement? It's connected to dance. What percentage of SNL is charted? Most of it. When I sit in on Conan or Letterman, there's not a drum book so you have to do your homework. That band is so used to being together.
Like
Thanks!
You've already liked this