Will Kennedy, "Drummers, Musicianship, and Sensitivity in Performance" #PASIC14 Live Blog
Will Kennedy may just about be the nicest person I've ever met. Having spent a little time with him backstage, I can say that there are few A-list artists I've met who are as humble, gracious, and disarming as this titan of drumming.
Opens the clinic with a fusion tune. Interesting cymbal placement!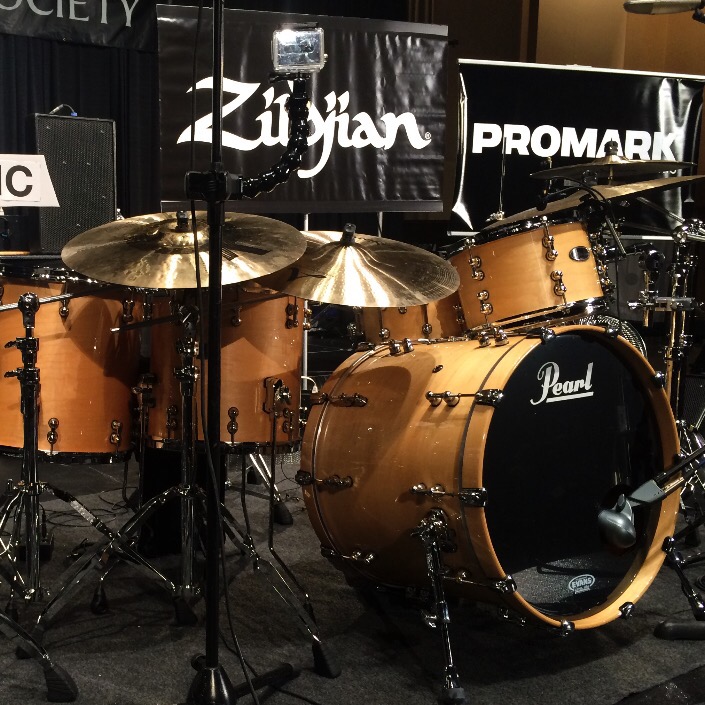 I'm so full. I'm so thankful to be in front of you. I'm so full of emotion. It's awesome to be able to come snd share out music gifts and give you a little look further down the line on the career. It brings so much joy to me.

All the guys I've seen at PASIC this year have a common idea, that there's more to music. Songs with groove and a pocket all have a pulse that brings the music alive.

You begin to build upon your reputation as a musician with a good feel, sound, sensitivity to music, It's not about your chops, your ideas, it's about how you contribute to the performance experience. How you provide a service to the music. It's next level stuff when you realize that.

Every performance to me is a joyous occasion. It's one of the best jobs in the world. I'm hoping that I'm making contribution to the musical experience

What does that mean when you're behind the kit The kit. When you're presented with a new bass line you have to figure out what to play. There's a small community of rhythms and patterns you can play.

There's a personal sense of time. We want to provide a foundation and a pulse for the band and listeners to grab on to. Be sensitive to the primary rhythmic elements in the bass, keyboard, rhythm guitar, percussion, open your musical ears to these elements to give you clues to what to play – to provide that service to the music,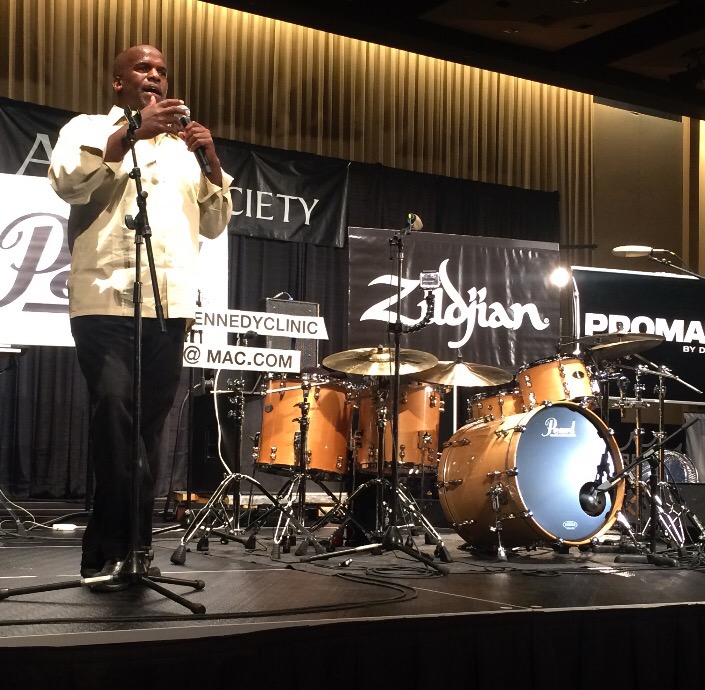 Some play along masterclass elements with a few audience members.
Every gig, every song is an event. There should be a purpose of joy and excitement and love.
Will plays to another track. Fun.ky! Victor Wooten composition. "Left, Right, and Center."
What happens when there are no clues from the music? When it's not quite grounded?
More audience participation. It does not go too well, and Will sits to demonstrates how simple works. Meat and potato groove!
When the band is playing the angular rhythms, you sit in the pocket and give them a bed, the ground.

Music. Speaking the language. Vocabulary. Finding this point of service providing. Each one of you have a sound, a voice that is unique to you. It's your responsibility to nurture and develop that sound. That's your legacy and your reputation. It's a great awareness for you to grow in. It will change you when you think about contributing to the event.

I just want to play some more.
Plays a solo that is equal parts heat and sensitivity. Lots of polyrhythms and superimposed meters. Is he sining "Mr. PC" in his head?
I'd like to close out with a whacky tune that is a joyous ride!
Like
Thanks!
You've already liked this