Russ Miller and Pete Lockett, "A North American and European perspective on Indian Rhythms for Drum Set and Percussion" #PASIC14 Live Blog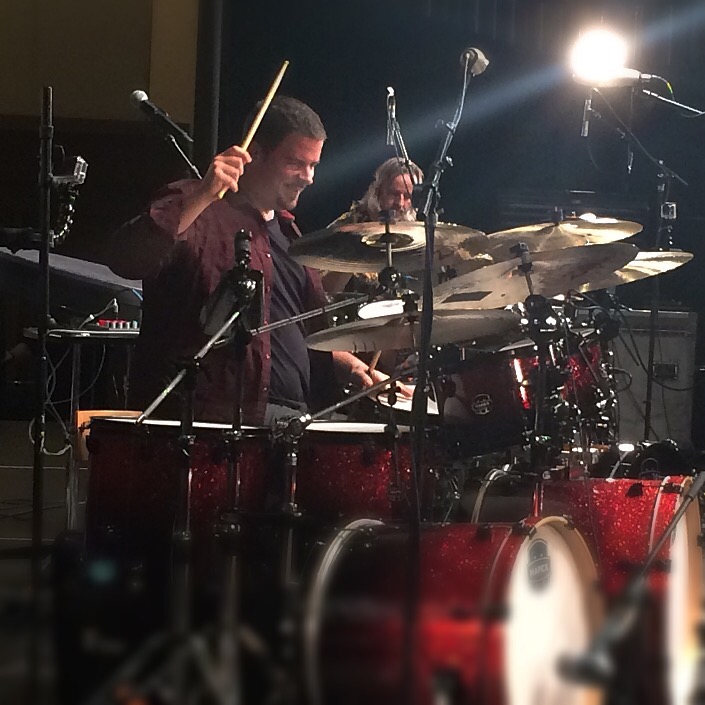 This is a clinic that is heavy on playing and light on talking,
Pete locket takes the stage. Solo on small frame drum with backing percussion rhythm.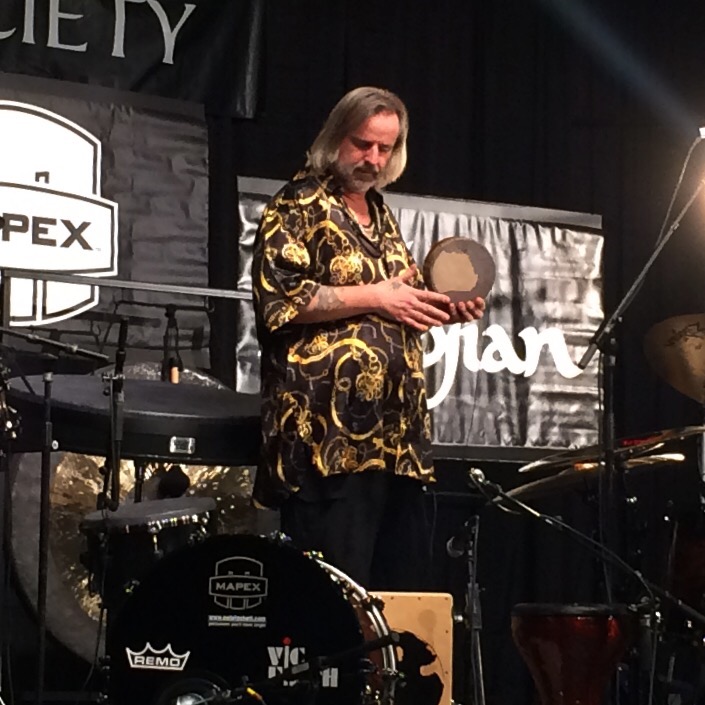 The stage is jam packed with gear! Beautiful Mapex drums.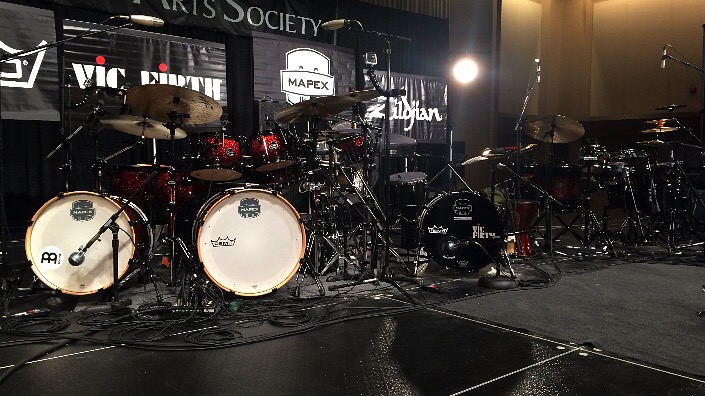 Lockett now on drums. Sitar backing tracks. No kick drum, but those toms sound HUGE! Lots of complex, unison rhythms with the backing track. It's called the "conTRAPtion."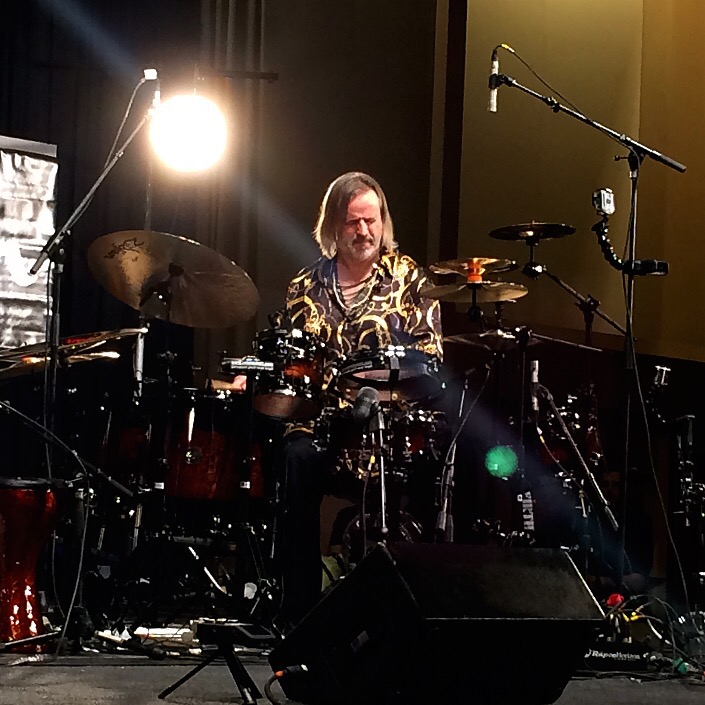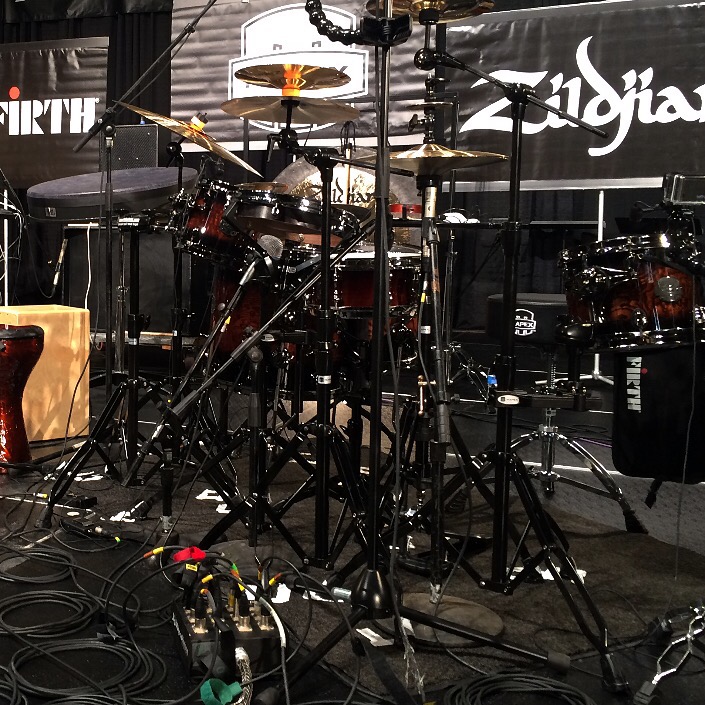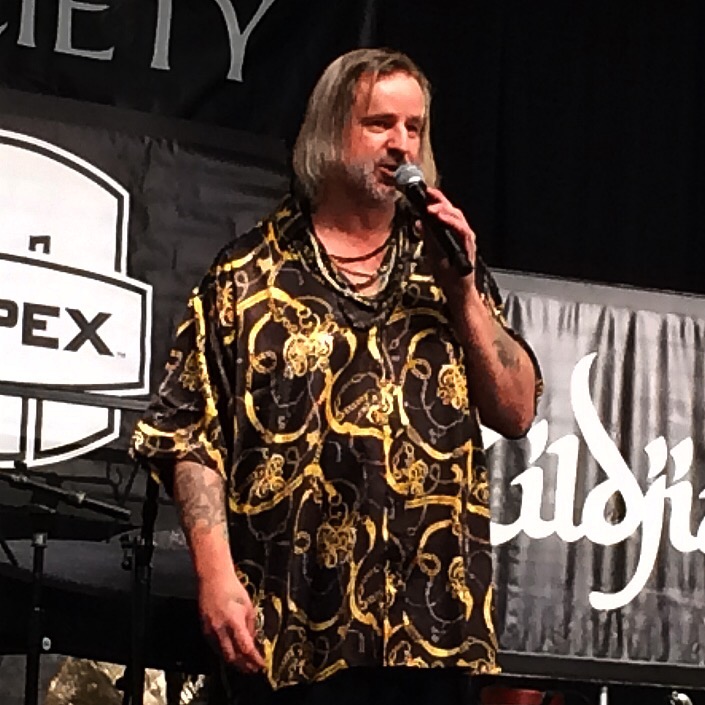 Russ Miller takes the stage. Plays to funky backing track. Big band style.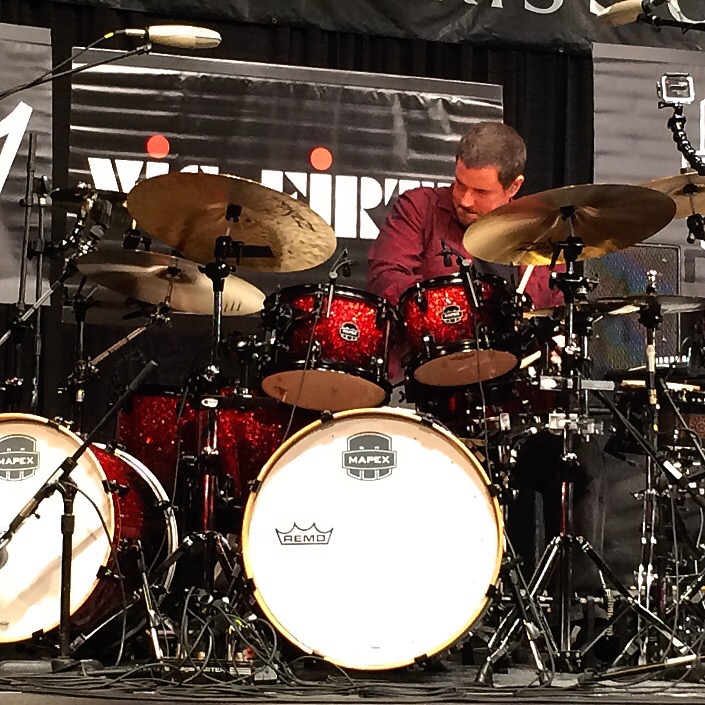 Russ takes solo with no backing track then straight into a burning Latin jazz track.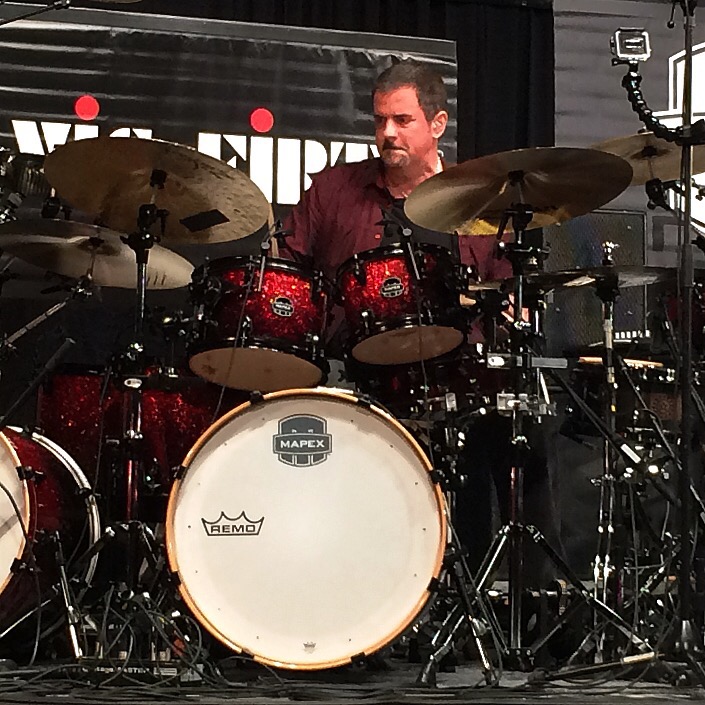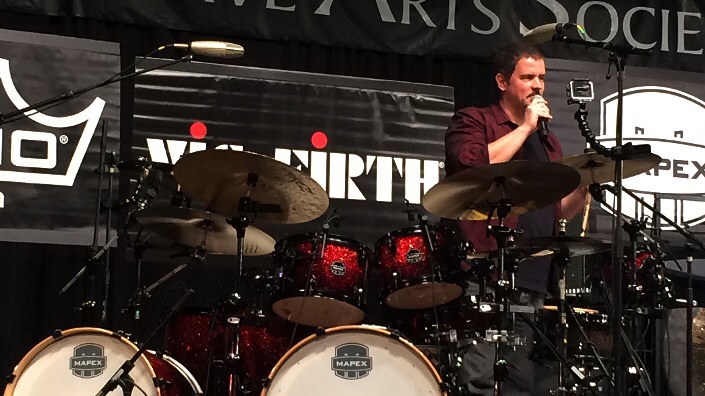 Russ totally broke a kick head. Sets up the next piece and explains some of the Indian rhythm concepts.
We look at rhythmic composition simply like a paradiddle. In Indian music, these rhtyhms could be 64 beats long. They"re not looking at it in smaller sections, it's the entire rhythms. It means some phrases might come in on odd beats. In Indian music it doesn't freak them out

These are almost like Indian rudiments, and a lot of people there would know them.
Pete joins the stage. Duet with backing track.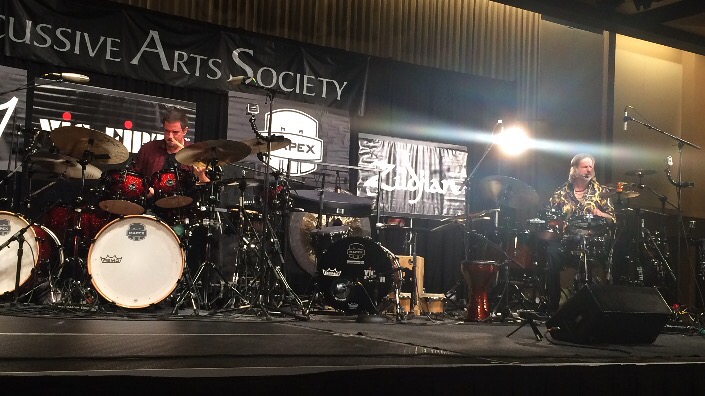 Like
Thanks!
You've already liked this