Jim Rome calls band members "dorks," then gets immediately crushed on Twitter
Loudmouthed CBS sportscaster, Jim Rome, does not like marching bands; rather, he thinks that people in marching bands are uncool "dorks." We band nerds didn't take it lying down!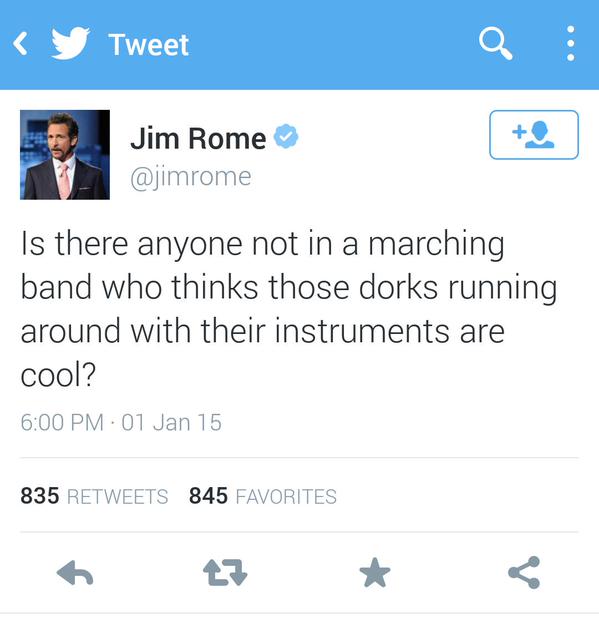 As soon as he made his tweet, though, he was met with a barrage of rebuttals on Twitter including some from our men and women in uniform and atheltes.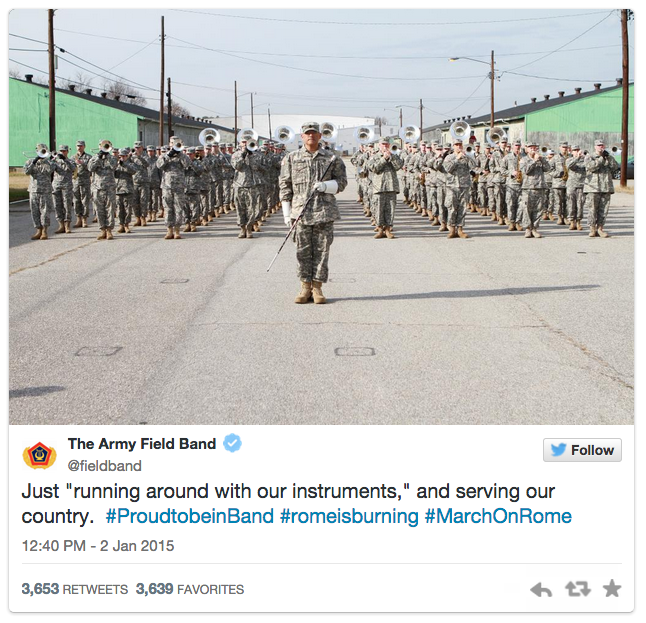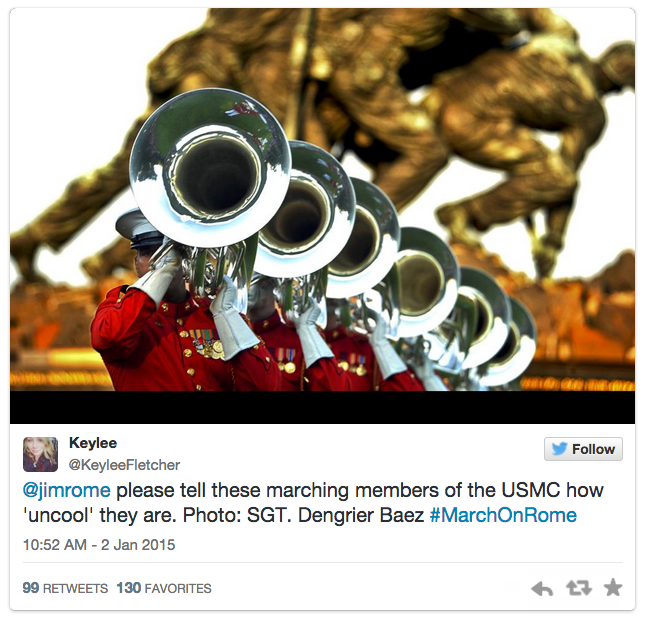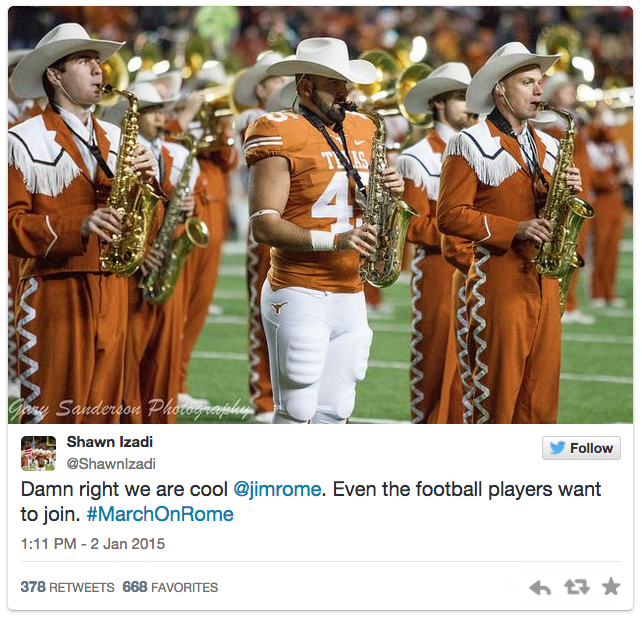 It wasn't long before Rome was forced to issue a retraction and eat his words.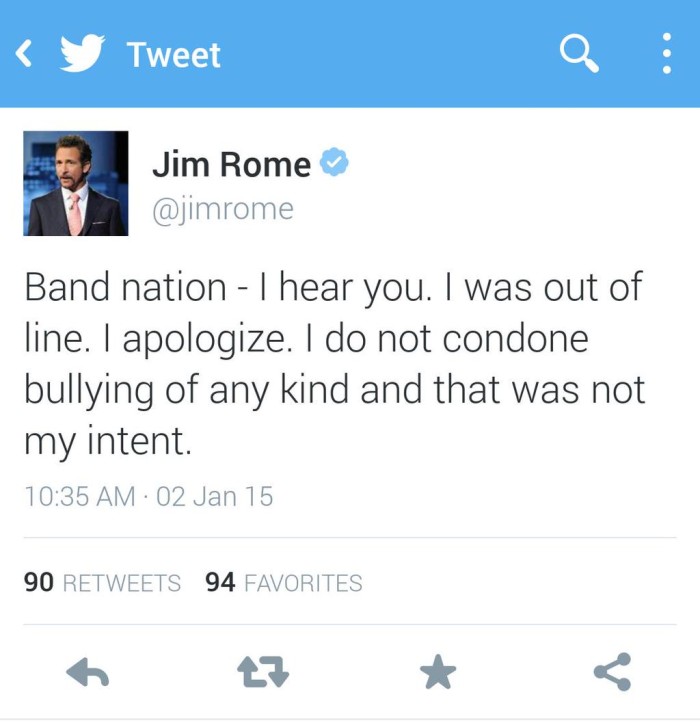 Here is an excellent article that unpacks what could really be at the heart of Rome's (and other alpha personalities) attitude towards band "dorks."
No, it was all too familiar alpha dog behavior aimed squarely at anyone who isn't an athlete, in this case the band kids; past, present, and future. Athletes are cool, musicians are dorks. Cute show, but don't forget the pecking order. Don't forget that what you dorks do pales in comparison to what the cool people do. Why are you even here? And all that stuff that was said (or done) to you back in the day? It lives on, and while the words may be hurtful to you they are hysterical to me and my buddies. That's the message he intended to send.
Like
Thanks!
You've already liked this