Gear Review – Yamaha Stage Custom Birch Kit
It's the new year, and you're on the look out for a new sound.  Out of all the manufacturers of fine quality drums, whom do you pick? What drum set should be your next investment? Lets take a look at Yamaha's mid-line flagship, the Birch Stage Custom.
First Glance
Appealing to both the novice and professional, Yamaha design is quite timeless. From lug design to finishing options and hardware construction, these drums are easily considered industry standards. That being said, the best visual selling points are the finish options. Seven finishes are offered for these shells, only 2 of which do not showcase the beautiful wood grain. The Matte Black and Dark Silver Metallic finish give a solid aesthetic to these drums, while the other 5 finishes allow for a very organic visual. My personal favorite remains the Sapphire Blue.
Now the real importance of these Drums Comes from the strength of the shell mounted hardware. Triple flange hoops, rigid lugs, and the improved YESS tom mounts offer lightweight, sturdy positioning with a small footprint.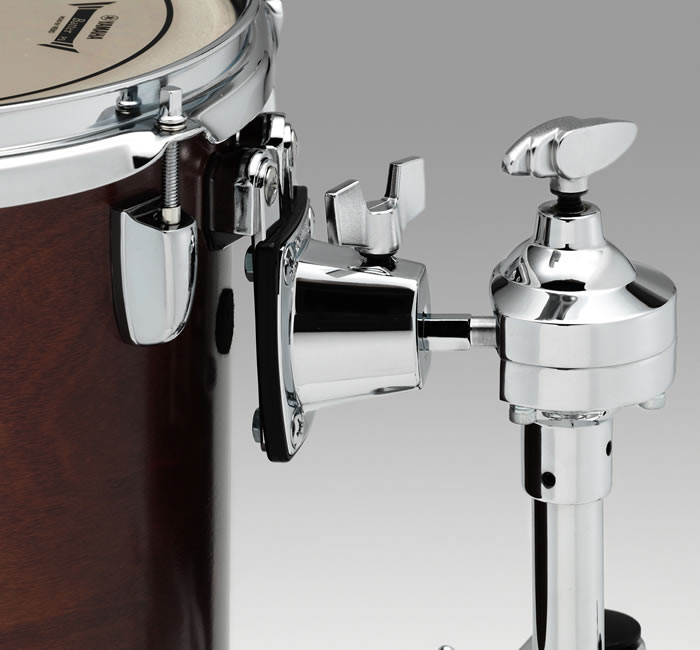 Immediately as I was setting up, I noticed how helpful the slotted bass drum legs, and padded hoop claws were to the kick. It seems that Yamaha's attention to detail hasn't left their lower level kits.
Yamaha's celebrated ball mounts and clamp keeps your rack tom angles clean and stable. Also, including YESS suspension into the Floor tom Legs much improves past hardware design. These drums are sleek, dependable, and won't let the player down.
Performance
The kit I personally reviewed was purchased in 2014, and ran tom sizes 8, 10, 12, 14, 16, 22" kick, and 14×5.5" wood snare. At the time of review the factory heads remained on all drums, and all drums were played simultaneously on the kit in a "3 up, 2 down" tom configuration.
The overarching tone of the Stage Custom is generic, lacking the strong characteristics exotic wood, hybrid, or metal shells possess; however, this works in its favor. The drums sound exactly how a middle of the road, classic drum set should sound. In fact, birch may soon be giving maple a run for its money. If you're seeking a well-rounded tone, your search could end here.
What works for these shells is their versatility, but their composition must be taken at face value. The 6 ply birch in the toms won't sound like a 3 ply vintage maple, nor will it sound like a top end 11 ply hybrid either. But don't let this discourage you.
When the tone of the drums is centered, they sing beautifully. The rack toms, aided by their mounts, sing with sustain. They are able to handle a variety of tunings, but excel in common ranges. The snare does best in the mid range, and fills the primary role well. I wouldn't advise using it as a low fat snare, or a high crack either. The kick drum presented some hurdles when locking in tone. With some work, though, I found a batter-to-resonant head tuning that provided enough low and punch. To really pull the tone out, I would suggest the application of quality heads and preparation to create your desired sound. Precision tuners and overtone control are worth looking into as well.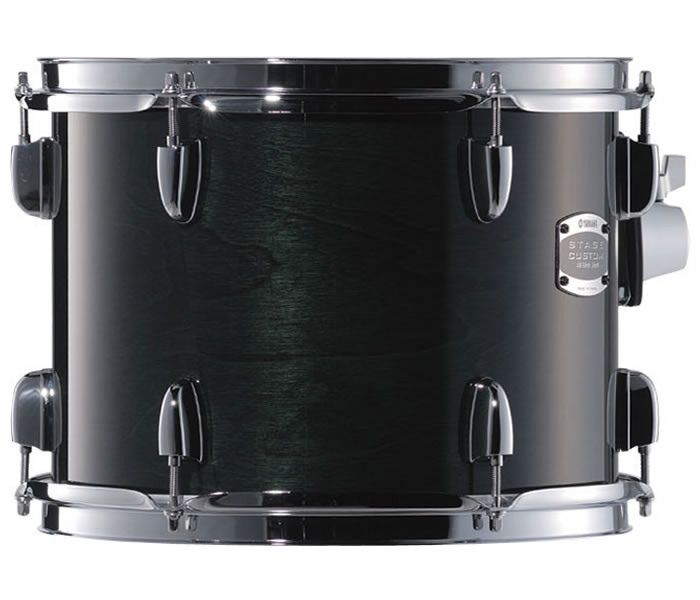 From The House
Personally I haven't gigged with this kit, so our regular "on the gig" section takes a different seat. Since the time of review, I have heard the aforementioned kit with upgraded heads in various musical settings. I have heard the kit amplified in the same mid sized college auditorium multiple times. With only a kick, snare, and overhead microphones placed, I was surprised at the clarity of the drums. From this impression, I then heard the kit in a large concert hall. Where the reverberation of the room could swallow a mix, I observed a well-balanced tone through correct close mic'ing of every drum. Through a sound system, I feel that this is where the birch sings the most. When velocity and volume are not issues to the performer, these drums can produce a large controlled sound that would impress any engineer. They truly live to the name, belonging on a stage rather than a studio.
Prone to an attack driven sound, the Stage Custom was well articulated through a variety of musical contexts. It's best application I heard when complimenting pop, country, fusion, or progressive music. The way in which these genres allow the drum frequencies to mix with the rest of the ensemble best showcases this line of drums; however, I wouldn't suggest this kit to those in very organic musical situations such as singer-songwriter or classic rock. I find this conclusion in both amplified and acoustic situations.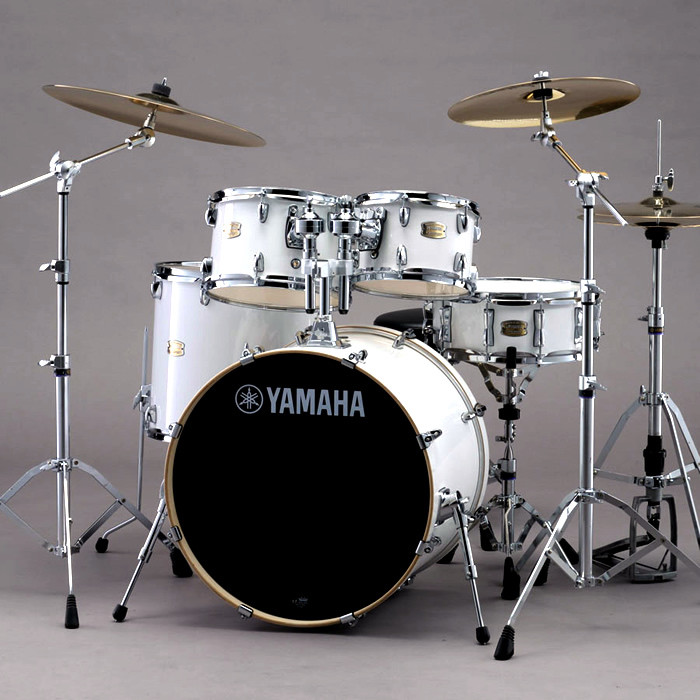 Pros
The Stage Custom Birch excels in many places comparable drum sets do not. For its price point the drums deliver a pleasing sound accompanied by solid composition. For me its biggest selling points are widely applicable sound, great resonance, and reliable shell hardware. A player seeking a set of different wood composition, for a variety of musical contexts would not be disappointed.
Cons
For those who may be more seasoned players, if you own a midrange kit already this may not be much of an upgrade. The shells don't offer quite the low end and high end that you may want in extreme tunings or situations. It's good for the general, not the specific player. This kit takes some T.L.C. to sound great, and may not suit the demands of top tier playing.
Bottom Line
Cost – 5 piece shell pack +/- $649.99
This Yamaha Stage Custom embodies the characteristics of the mid-class drum set you would expect. With a variety of shell configurations, including bop sizes the drums remain very versatile. It will please the student and the "on-their-way" players, whereas those more experienced may pass over it. I would suggest this kit to any beginner through high school student, and even to a local gigging drummer. Seasoned touring and studio players may not find what they are looking for. 
To me, this is the kit to cut your teeth on – a workhorse for the growing drummer.

Like
Thanks!
You've already liked this