PAS to offer PASIC15 Drumset Clinics via Live Stream
Can't go to PASIC15? For the first time, PAS is offering live web streams of their drumset clinics for the yearly convention, but prepare to dig deep into your pockets.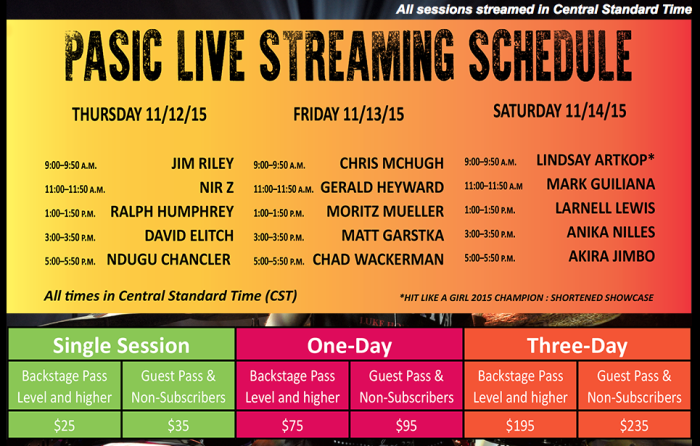 It's an awesome way to catch some of the most exciting clinics if you're unable to make the trip to Texas, but it sure ain't cheap! Single sessions start at $25 with a full event pass running nearly $200 (for PAS members). For comparison, a full PASIC registration which includes all clinics, masterclasses, concerts, and exhibit hall access would set you back about $275.
$25 for one 50 minute clinic is pretty darn steep and will likley price price most folks out of registering. Granted, PAS is probably hoping you'll spring for the full $195 pass (bringing clinics to $13 ea.), but even that is higher than many 3-hour clinics you'd find at your local drum shop.
It'll be interesting to see if this is a success, because I think it provides a HUGE opportunity for the future of the convention.
Like
Thanks!
You've already liked this